---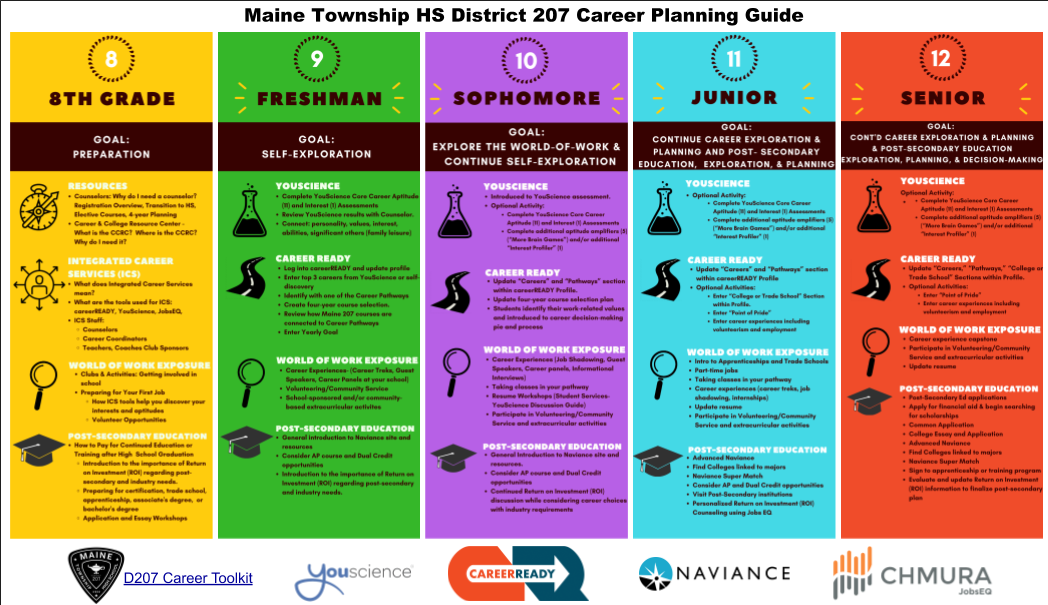 Useful Links and Information
Students and parents can access various college and career materials in the CCRC Google Drive Materials for Students and Parents.
CCRC Hours: School Days 7:30 AM to 4:00 PM Evening and Saturday appointments available upon request.
Location: Center Court
STUDENTS AND PARENTS: Do you need to make an appointment with Mr. Weber? Please use this link to schedule an appointment: calendly.com/maineeastcrc
COLLEGE AND MILITARY REPRESENTATIVES: Would you like to schedule a visit to Maine East? We are now on Rep Visits. You can find all of our available times for visits on that calendar. If you do not have access to Rep Visits please call or send an email and we will find a time that works for you.
Contact Us
---
Mark Weber
Career & College Admission Specialist
847-692-8514
Djuwanna Frazier
Career Coordinator
847-692-8192