View this profile on Instagram
Department Information
---
Maine Township High School District 207 is proud to offer a wide range of classes to support students' growth in a range of creative and artistic endeavors. These learning experiences strengthen students' passions as well as provide authentic opportunities to build and share a range of skills, from those that appear in front of audiences, such as concerts and play productions to the artist-apprentice studios of our art classes preparing work for exhibitions and portfolios. These exciting, hands-on classroom environments result in students who use and develop their creative minds across a broad curriculum encompassing Music, Visual Arts, Broadcasting, Video and Radio Production, Drama and Theater.
FOLLOW US ON:
ACTIVITIES
Maine East Orchestra
Tri-M Music Honor Society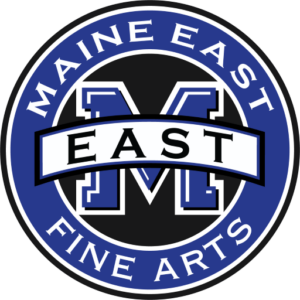 STAY IN TOUCH
MAINE EAST FINE ARTS ALUMNI: Sign up HERE.