What does a Certified Athletic Trainer do?
People these days are on the move. We're learning more, trying more, and doing more, and when the level of physical activity increases, the risk for injury rises as well.
Certified Athletic Trainers (ATCs) are highly qualified medical professionals educated in preventing, recognizing, managing and rehabilitating injuries that result from physical activity. The Certified Athletic Trainer works under the direction of a physician and in cooperation with other healthcare professionals, athletic administrators, coaches and parents.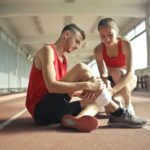 Athletic Trainers can help you avoid unnecessary medical treatment and disruption of normal daily life. If you are injured, athletic trainers are trained to work with you and your healthcare provider to get you healthy and keep you on the move. Athletic Training is recognized by the American Medical Association (AMA) as an allied healthcare profession, and the AMA recommends certified athletic trainers in every high school to keep students safe and healthy. Specifically, the Certified Athletic Trainer has demonstrated knowledge and skill in five practice areas or domains:
Prevention of athletic injuries
Recognition, Evaluation, and Immediate care of athletic injuries
Rehabilitation and Reconditioning of athletic injuries
Health care administration
Professional Development and Responsibility
Services Provided
At the Maine East Athletic Training Room, we strive to provide highest quality of care and service to our student-athletes through injury prevention, diagnosis, treatment, and rehabilitation to our student-athletes. With conjunction of our supervising physician and the student-athlete's physician, we can implement treatment protocols that is indicative to the student-athlete's specific injury and biomechanical deficiencies to assist healing now and prevent future injuries on the affected limb. With our partnership with our supervising physician, Dr. Skiba, the student athletes, once a week, will have access to him and/or other doctors in the sports medicine fellowship to assess any injuries that may have occurred during the week.
We, the sports medicine staff, ask that if any parent elects to take their child to their own physician, we require documentation of the visit and the plan of care from the physician whether it being clearance to removing from play. This is to ensure that we following the wishes of the medical professional that is treating the student athlete. If a note is not obtained from the visit, the student athlete will not be able to play their respective sport.
Below are some of the services that we offer to our student-athletes:
CRYOTHERAPY
Cryotherapy Whirlpool, Ice bags, Ice Cups
THERMOTHERAPY
Moist Heat Packs and Ultrasound
ELECTROTHERAPY (with prescription from physician)
Interferential Electrical Stimulation, High Volt, Pre Mod, Russian
MANUAL THERAPY
Soft Tissue Mobilization, Foam Rollers, Stretching, Massage gun
STRENGTH TRAINING
State Of The Art Weight Room, Core Training, Muscle Activation Classes, PNF Stretching, Muscle Re-education, Bosu Ball Training Program, Plyometric Training Program, Open Chain Pulley System, Theraband Training.
Meet the Staff
---
Head Athletic Trainer
Megan Luetje, MS, ATC
[email protected]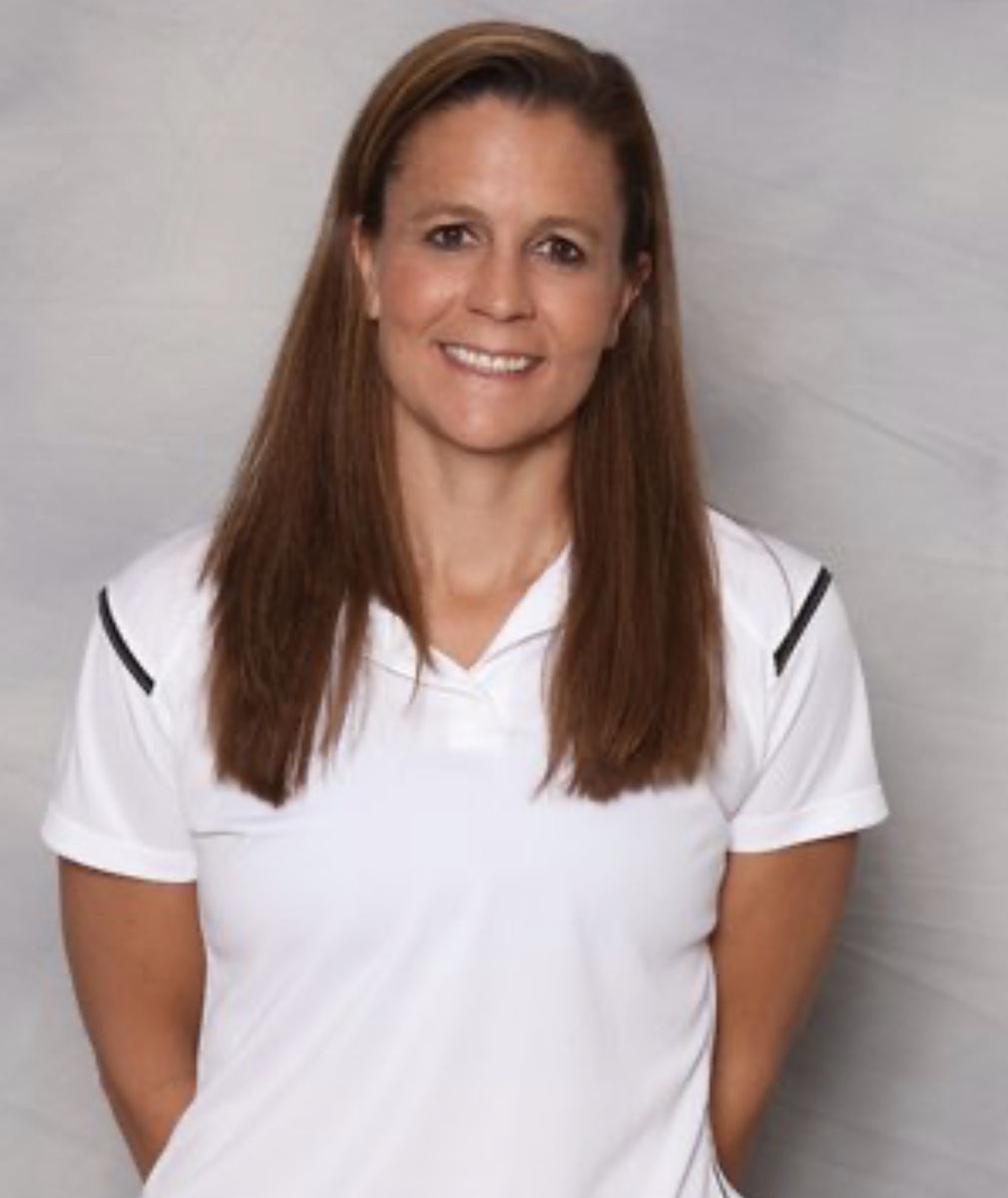 Megan started her career in Athletic Training as a student aide at Lake Forest High School. She then graduated from University of Iowa in a Bachelors in Science specializing in Athletic Training. She worked with all sports and finished out her last year traveling with the field hockey team all over the East coast.. Megan then graduated from University of Illinois, Champaign Urbana, with a masters in Kinesiology where she was a teaching assistant for the Athletic Training Education Program, providing care to the soccer and tennis team, and as a clinical athletic trainer at McKinley Health Center. Upon completing her graduate degree, she spent a year at Northwestern University providing medical coverage for some of Division 1 teams such as football, women's cross country, women's soccer and softball throughout the College World Series. As an athletic trainer, Megan enjoys watching her student-athletes return to the sport they love after countless hours of treatment and rehabilitation.
Assistant Athletic Trainer
Anthony Nguyen, ATC
[email protected]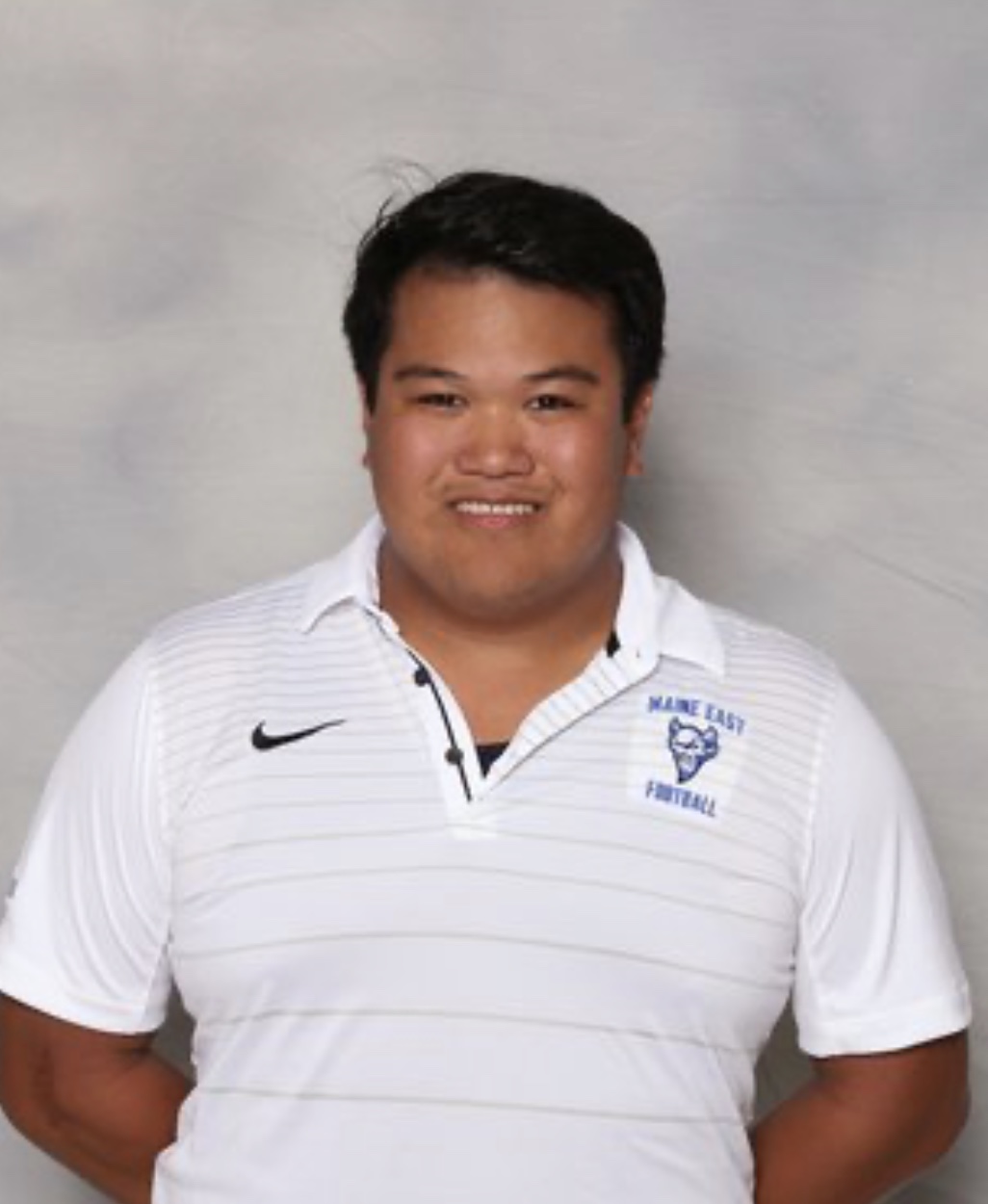 Anthony graduated from North Park University in 2016 with a degree in Athletic Training where he worked with most of the intercollegiate athletic teams in particularly men's soccer, basketball and football teams. He has worked in the physical therapy clinic and secondary school setting. Anthony started his career floating throughout District 207 schools eventually joining Maine East full time in fall 2018. As an athletic trainer, Anthony loves the process of recovery through treatment and rehabilitation of sport injuries and enjoys the building and fostering relationships with the student athletes. His favorite sports he likes to cover are wrestling, basketball, and football. In his spare time, Anthony likes play tennis, going to new places and spending time with his dog, Toby.
Team Physician
Phillip Skiba, DO
Regional Director of Sports Medicine for the Advocate Aurora Medical Group
Advocate Children's Hospital – Park Ridge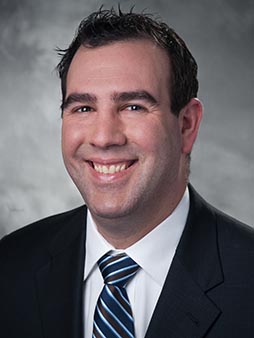 Dr. Philip Skiba received his medical degree in June of 2003, and trained in Physical Medicine and Rehabilitation at Georgetown University / National Rehabilitation Hospital, in Washington DC. He then completed residency training in Family Medicine and a fellowship in Sports Medicine. He is board certified in both Family Medicine and Sports Medicine, and his practice focuses on the non-surgical management of sports injuries, as well as athlete training, health, rehabilitation and wellness. He completed his PhD (exercise physiology) in the Jones Laboratory at the University of Exeter (UK), where his research studies focused on oxygen kinetics, the determinants of athlete power production, athlete performance and their relationship to training. Dr. Skiba is the Program Director of sports medicine fellowship at Advocate Lutheran General Hospital, in Chicagoland, and is Regional Director of Sports Medicine for the AdvocateAurora Medical Group, one of the largest in the United States. He is also a team physician for the University of Illinois (Chicago).
Dr. Skiba has been working in sports training and performance for more than 2 decades. As a sports physician, he works clinically, on the sidelines, and in the training room with high school, NCAA Division 1 and professional athletes. He has trained a number of Olympian and World Champion endurance athletes, and is a regular face in broadcast journalism. Most recently, Dr. Skiba was a consultant on the Nike Breaking 2 project, where he traveled 3 continents training the best marathon runners in the world, appearing in the Cannes Film Festival award-winning documentary Breaking 2
Sports Medicine Club
Maine East students – Do you like sports? Do you like medicine/science/kinesiology? Or maybe you enjoy both? If so, this is the perfect opportunity for you!! Come join the Sports Medicine Club!
Proud to be in partnership with: