School Lunch Information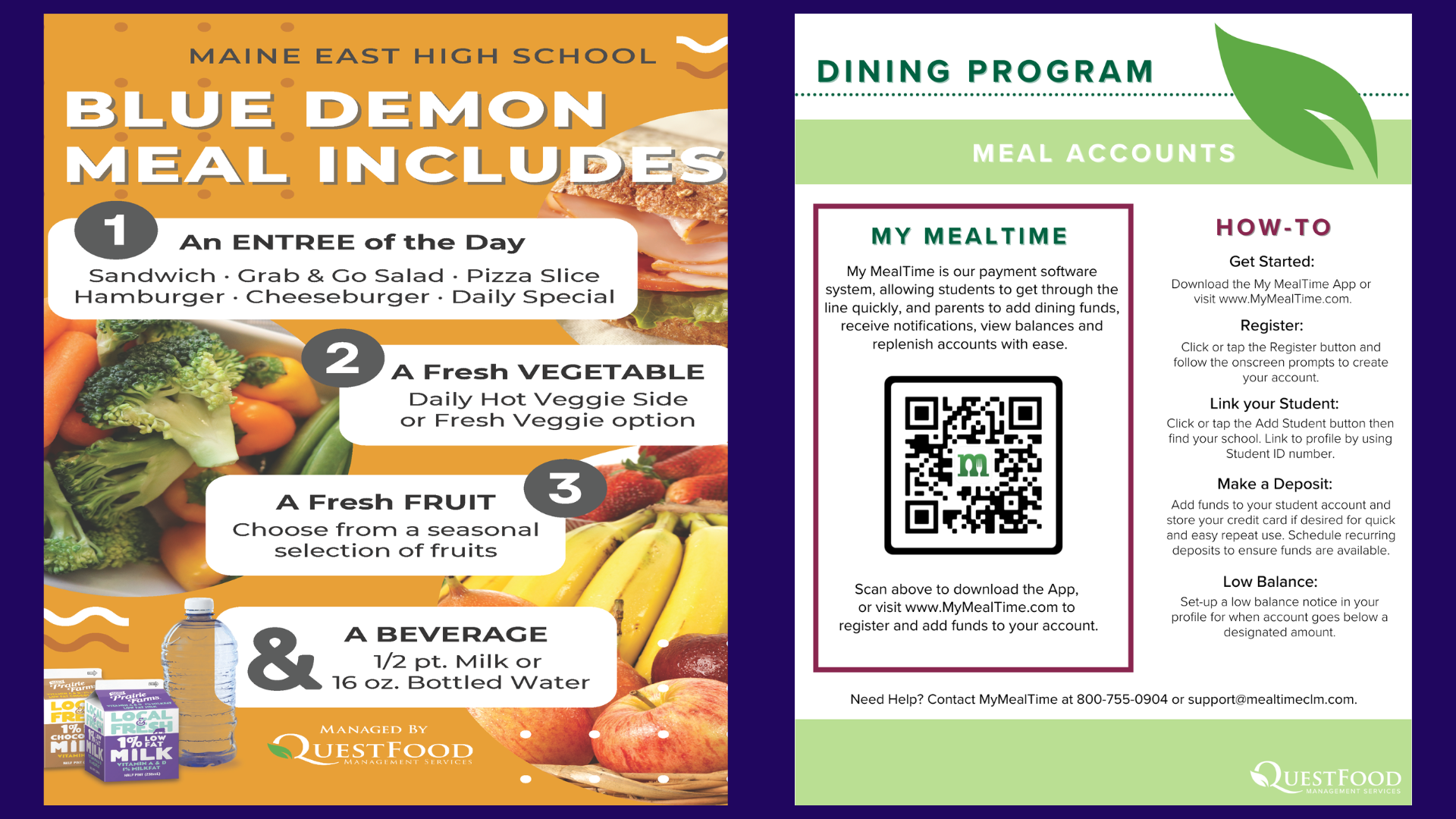 There are many dining options in the Maine East cafeteria which offer students a variety of foods at different stations.
Crust – Pizza and Bosco Sticks
Bread & Bowl – Paninis, Wraps, Deli Sandwiches
Grill – Hamburgers, Cheeseburgers, Chicken Sandwiches, French Fries
Hemispheres – Daily Specials, Soup (seasonal)
Grab-n-Go – Premade Sandwiches and Salads
Meals can be purchased ala carte, or as a Blue Demon Meal which includes an entrée, fruit, vegetable, and a choice of water or milk. The Blue Demon Meal is a budget-friendly and complete meal option that is available to all students. The Blue Demon Meal is highlighted in blue on menus posted in the cafeteria lines, and is the approved meal option for students participating in the Free/Reduced Lunch Program. The Parent Dashboard on the Maine East website has additional information regarding Quest Food Services and other school lunch information.