Maine East to Stage Puffs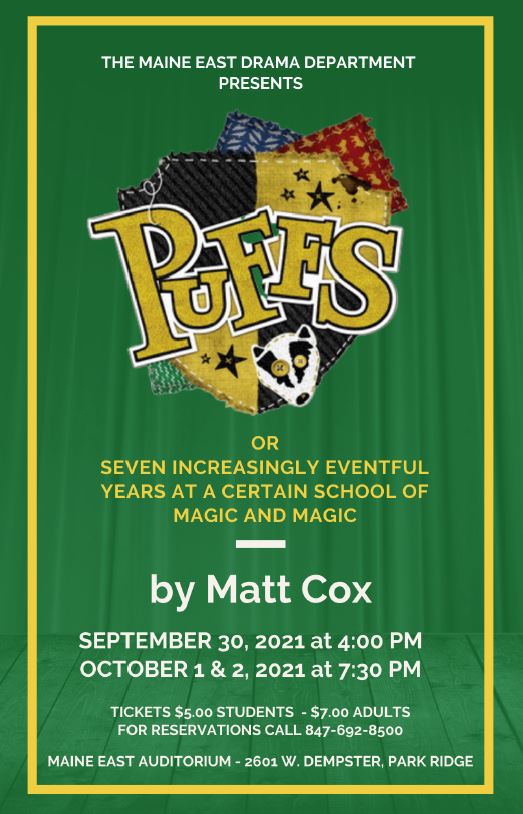 The fall play at Maine East High School will be Puffs, or Seven Increasingly Eventful Years at a Certain School of Magic and Magic. This fun and entertaining show is about a certain boy wizard who went to a certain Wizard School for seven years and conquered evil. This, however, is not his story. This is the story of the Puffs … other wizards who just happened to be there too. A tale for anyone who has never been destined to save the world.
The show is an original play by playwright Matt Cox and is a retelling of a best-selling series of seven books but from a different perspective. The play premiered in 2015 and has been praised for its comedy and was nominated for the Off-Broadway Alliance Award for "Best Unique Theatrical Experience" in 2017. More information about the play can be found at http://www.puffstheplay.com/about#page-header
The show at Maine East is set for September 30 at 4 p.m. and October 1 and 2 at 7:30 p.m.
Tickets can be bought at the door for $5 (students) or $7 (adults). Please know that masks are required to be worn over the nose and mouth during the show.