Maine East Automotive Program in Need of Vehicle Donations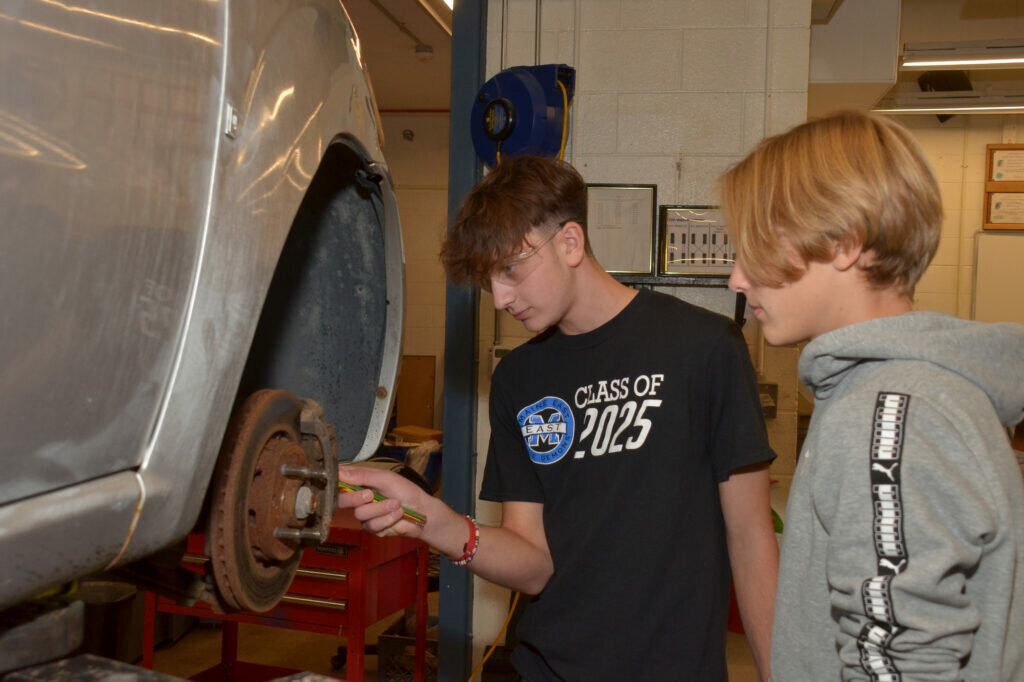 The Maine East High School Automotive program is seeking vehicle donations! Through the automotive program offered at Maine East, students learn how to perform vehicle maintenance, repairs, diagnose common automotive issues and rebuild engines.
If you have a vehicle you no longer need, please consider donating the vehicle to the growing program at Maine East. Ideal donations would be a 2 or 4 door compact car, or small SUV, that is newer than 1995.
Please email Sabrina Benjamin, [email protected], with any questions or donations. Thank you for supporting the Automotive Program at Maine East!