D207 Financial Aid Night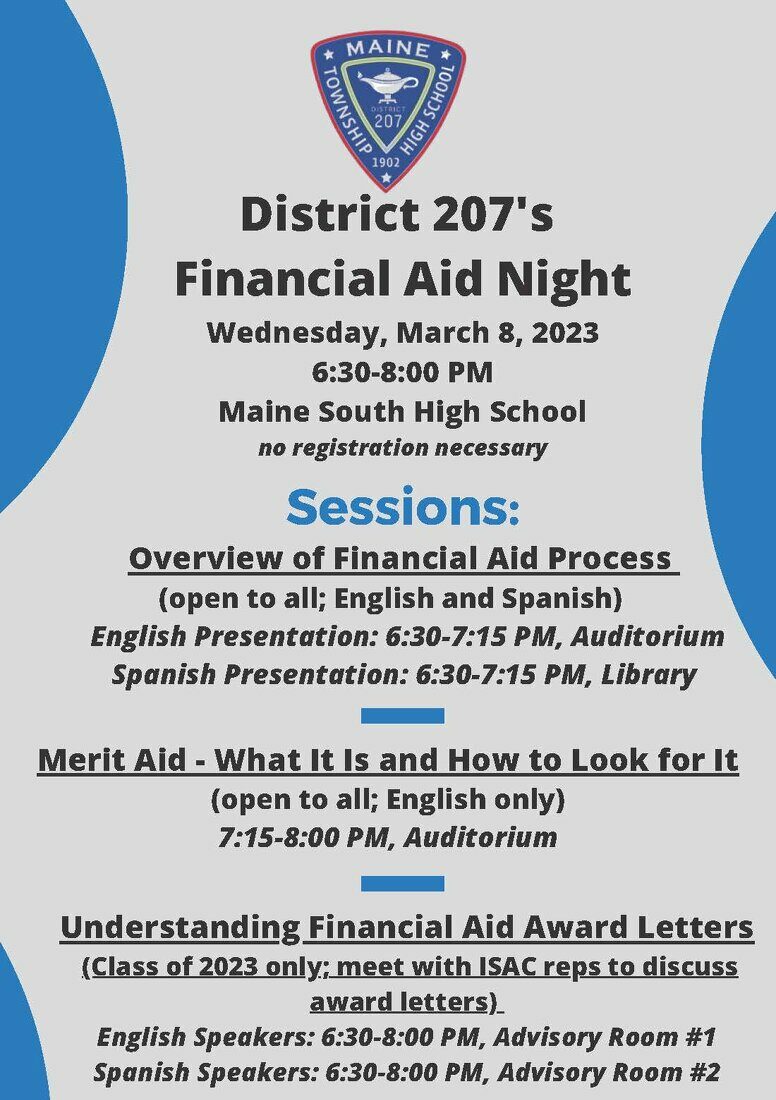 This year's Financial Aid Night is scheduled for Wednesday, March 8th, and will be held at Maine South High School. This important and informational event is open to all District 207 students regardless of grade, with a special session for this year's graduating seniors. It's never too early to start learning about the financial aid process!
Students are also encouraged to attend any of these March Madness College Panels on March 9th and March 10th.