Contact Tracing Information
The flowchart below outlines the protocols for a contact tracing event. As you can see, there are major differences between vaccinated and unvaccinated students.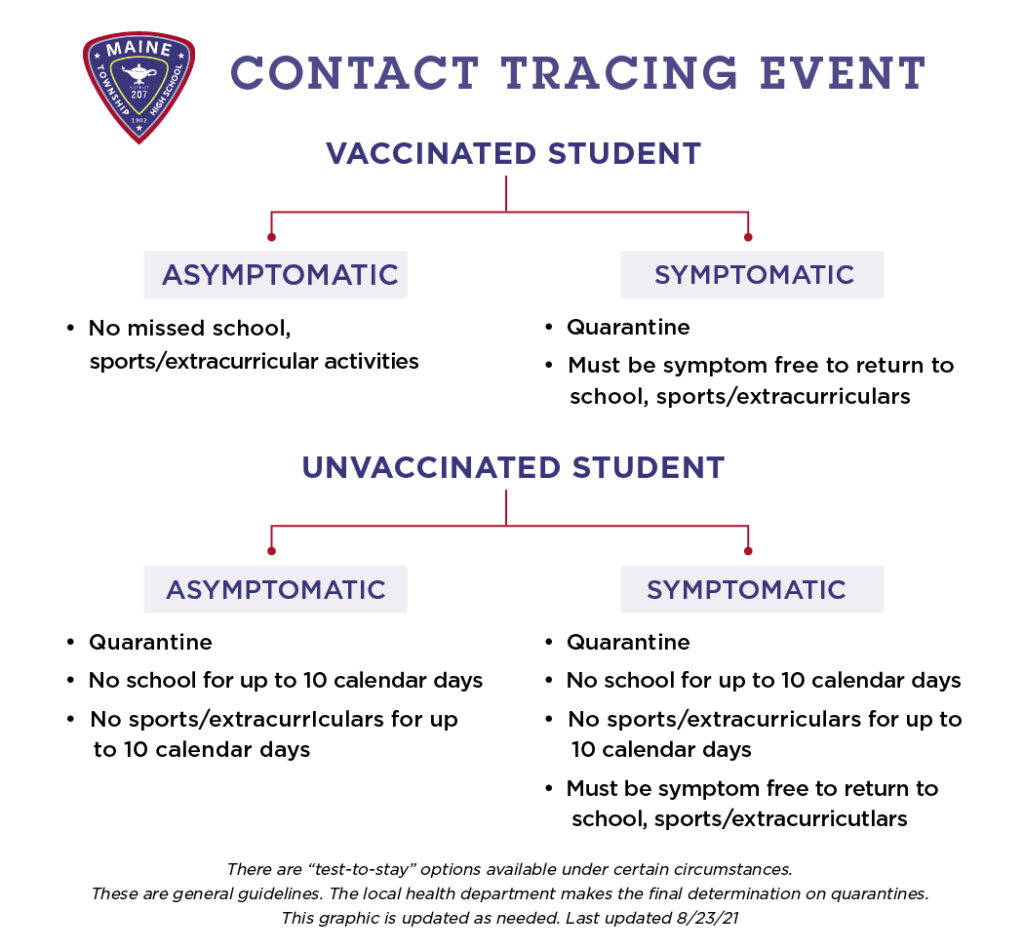 The district strongly encourages all families to consider getting their child vaccinated as it is the most effective way to avoid outbreaks of COVID-19 cases in our schools and keep school disruptions like contact tracing, quarantines, testing and temporary school closures at a minimum. Please check with your child's primary doctor about having your child vaccinated to protect them and others.