September 10, 2019
Share this Story
September 2019 Post
Welcome to the 2019-2020 School Year!
Greetings!
Thank you for taking a moment to read our Principal's Blog – and hopefully you'll bookmark this as a favorite. We use the blog in place of the old newsletter format in order to add information throughout the school year, to highlight the accomplishments of our students and staff, and to provide information that will help inform you about events and programming here at Maine East.
Also, I encourage you to attend our monthly Parent Advisory meetings-which are listed for the year on our school calendar. You can view the calendar on the Maine East webpage at https://east.maine207.org/
The school webpage is a great way to review copies of all-school mailings (under Parent Communications on the Parent Dashboard), bell schedules, the school year calendar, academic department information, and information about athletics, fine/performing arts, and clubs/activities.
A couple of notes on upcoming events: during the week of September 16-21 we'll be celebrating Homecoming Week with a theme of "Red Carpet Homecoming" featuring hallway decorations by our clubs and organizations, dress-up days for each day of the week, the annual Powder-Puff Football game followed by the Firelight Rally on Thursday night, home football and halftime festivities on Friday and the Homecoming Dance (advance-purchase tickets required) on Saturday night.
Finally, I want to encourage you to sign up for Parent/Teacher Conferences (you'll receive information in the next few days) on October 10 from 6:00 p.m. to 9:00 p.m. Time slots are limited, so you'll want to register online early.
In closing, I want to thank our parents, alums, and community members for supporting our school and all of our programs – you are very important partners in helping us provide outstanding learning opportunities for our students. As always, if you have questions or need assistance, please do not hesitate to contact the school.
We all look forward to seeing you throughout the year at school events!
Dr. Mike Pressler
District 207's Best for September 2019 – Academic Achievement
On behalf of the faculty and staff of Maine East High School, we are pleased to name Krishi Rana as one of "District 207's Best" for his outstanding academic achievement.
"Krishi Rana is the definition of achievement – a solid student who seeks out excellence in all he does, humble as he is hard working. He has described his perseverance and the lessons he has learned along the way as contributing factors that drives his ambition. Success is no stranger to Krishi, neither is his willingness to put in the time and effort to constantly raise the bar in all he does!" PE Lead Teacher Theresa Bonifazi
We wish Krishi all the best in his future endeavors – truly, he is one of 207's Best!
News from the Athletic Department
The Athletic Department would like to introduce the following new Head Coaches for the 2019-2020 school year:
Hank Isaacks- Girls Tennis
Kayla Turner- Cheer
Austin Bautista- Wrestling
Nikko Andriotis- Softball
Athletics Fun Fact– All 5 coaches on the Girls Volleyball staff are Maine East Alums!
Rintu Philip – 2006
Mike Guzzarde – 2009
Marko Protic – 2014
Nikko Andriotis – 2010
Lerin Mathew – 2015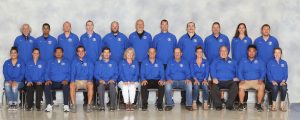 Athletic Department 2019-2020
More News from Athletics
The National Interscholastic Athletic Administrators Association (NIAAA) is pleased to announce that Steve Schanz, Athletic Director at Maine East High School, has been recognized by this association as a Certified Master Athletic Administrator.
To earn this distinction, Steve has demonstrated exemplary knowledge, contributions and on-going professional development in the field of interscholastic athletic administration. The voluntary certification process included a thorough evaluation of the candidate's educational background, experience, NIAAA Leadership Courses and professional contributions. It is culminated with a practical written or oral presentation project.
Steve is one of a very elite group of interscholastic athletic administrators nationwide to attain this level of professionalism.
The NIAAA is a national professional organization consisting of all 50 state athletic administrator associations and more than 12,000 individual members. It is dedicated to promoting the professional growth of high school athletic administrators and preserving the educational nature of interscholastic athletics and the place of these programs in the secondary school curriculum. Congratulations Steve!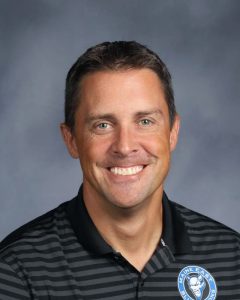 World Languages
Two Maine East students studied French during a summer-long immersion program at Middlebury College. Nicky and Martyna had a wonderfully positive experience and would like to share some insights about the program, as well as the benefits of learning another language. Please click on the link below to read about their experience at Middlebury.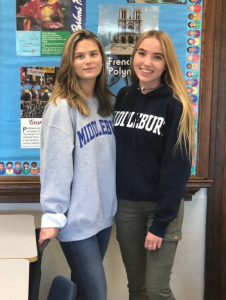 Career and Technical Education
The Illinois State Board of Education will honor five educators from District 207 for their efforts on behalf of students at Maine East, Maine South and Maine West as part of the 45th annual Those Who Excel Awards.
Career and Technical Education Teacher Tom Kaiser from Maine East earned a meritorious award in the classroom teacher category. The ASCEND leadership team at Maine West earned a meritorious award in the team category. Those honored at West include Assistant Principal for Student Services Dr. Claudia Rueda-Alvarez, English Department Chair Dr. Tim Pappageorge and Science Teacher Nate Hassman. Counselor Tim Spiegel at Maine South earned a recognition award in the student support personnel category.
As part of Kaiser's nomination, Maine East Principal Dr. Mike Pressler wrote: "Tom believes that all students can learn: his planning reflects differentiation with time for students to think and process. Most importantly, Tom believes that failing is a step on the learning journey for most students, and he is there to provide support so that they are willing to keep trying."
The District 207 educators, along with others from across Illinois who have made significant contributions to the state's public and nonpublic elementary and secondary schools, will be celebrated at a state-wide recognition ceremony on Oct. 19 at the Bloomington-Normal Marriott Hotel and Conference Center.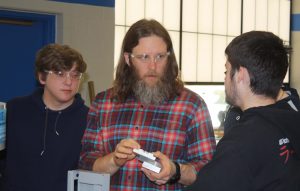 Homecoming 2019 – Red Carpet Hollywood
Thursday 9/19 – Powder Puff Football Game and Firelight Rally 7:00 PM
Friday 9/20 – Homecoming Football Game vs. Elk Grove 7:00 PM
Saturday 9/21 – Homecoming Dance 7:30 PM