February 8, 2019
Share this Story
News and Events – February 8 Post
Follow Maine East on Social Media:
Facebook: @MaineEastHighSchool
Twitter: https://twitter.com/Maine_East
Instagram: @MEHS207
District 207's Best for January – Improved Performance
On behalf of the faculty and staff of Maine East High School, we are pleased to name Alexander Arriaga Ortega as one of "District 207's Best" for Improved Performance/Outstanding Growth since the start of his freshman year at Maine East. Simply put, Alexander Arriaga Ortega has grown to become a committed, respectful, and hardworking student in everything he pursues at Maine East. His continued growth and enthusiasm toward learning and school is truly noteworthy and, frankly, what we would wish for all students. We are happy to salute Alex as one of 207's Best!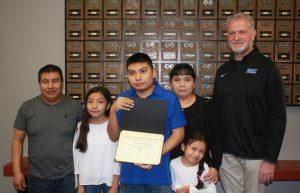 District 207's Best for February – Academic Achievement
On behalf of the faculty and staff of Maine East High School, I am pleased to name Nicole Kasperek as "District 207's Best" in the area of Academic Achievement. Nicole is on the cusp of great things. By all accounts, she is a reflective goal setter who uses her intuition to self evaluate and create meaningful change in her life. According to her teachers, Nicole's drive to be her "best self" has been a cornerstone of her personality over the past year, and it seems that she is just getting started. We are extremely proud of Nicole's accomplishments and proud to recognize her as one of "207's Best"!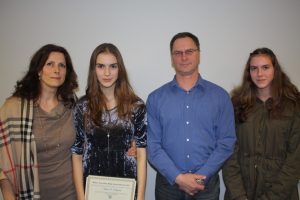 Fine Arts
Maine East's production of "NEWSIES" opens Friday, February 22 and tickets are on sale now! Get your tickets at seatyourself.biz/maineeast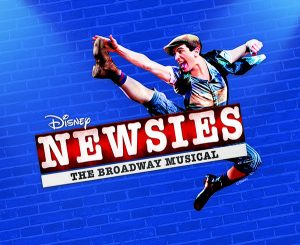 International Celebration 2019
We hope you will join us and enjoy food from around the world, cultural performances, plenty of fun activities and much more at the District 207
International Celebration. This fun-filled and lively event will be held at
Maine East High School
on
Saturday, February 23 from 12:00pm to 3:00pm in the ABCD Gym. Please see the International Club website for additional information.
TinyURL.com/MEIC2019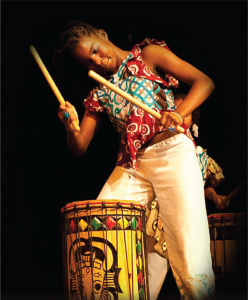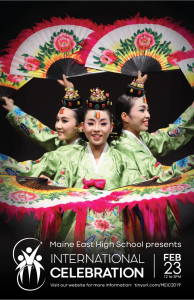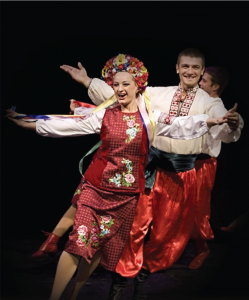 Maine East Teacher Named Golden Apple Finalist
Maine East High School Science Teacher Judy Tyler was recently named a teacher finalist for the prestigious Golden Apple Awards for Excellence in Teaching. For the first time in the history of the organization, the award eligibility boundaries were expanded to include all of Illinois.
Following a highly competitive process, 32 high school educators were selected as finalists for the award – just six percent of more than 550 nominations.
The Golden Apple Award for Excellence in Teaching honors outstanding teachers for their roles in having lasting, positive effects on students' lives and builds stronger communities. Teacher finalists demonstrate — in their teaching and results — significant, positive impact on their students' growth and learning. Fellow educators, students, parents and community members nominate teachers for the awards.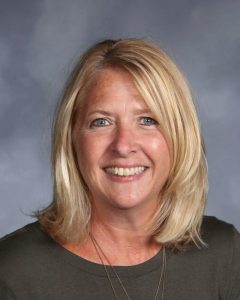 Virtual Enterprises International (VEI) Competition
Maine East VEI classes recently competed at the Great Lakes Trade Show at the Rosemont Convention Center in Rosemont. Maine East competed against 100 of the top high schools in the Midwest, and over 1,000 registered participants. Despite the tough competition, Maine East generated over $400,000 in sales (breaking the previous $130,000 record), had 7 Top 10 finishers, and 3 1st Place finishers. A big congratulations to our VEI Champions!